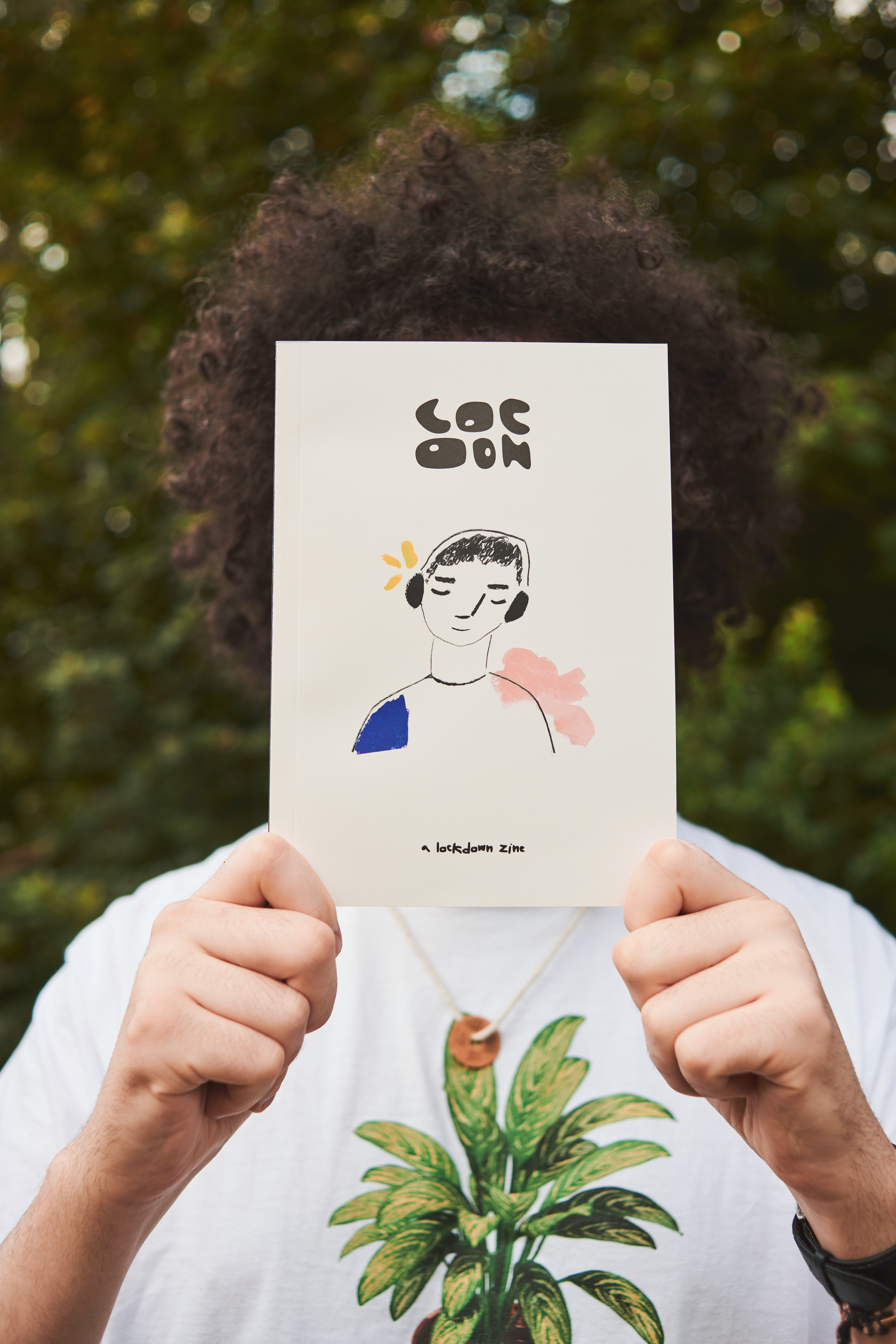 Cocoon is a zine that I created and edited in the summer of 2020 about the albums that helped people through the COVID-19 lockdown. 
Each of the thirty essays inside – covering everything from foot-tapping soul to angsty pop punk – is about a particular record that cheered the writer up when things seemed at their worst. The breadth of music featured in the zine reflects the varied experiences of the writers.
Cocoon also contains over 25 original illustrations by Scottish artist Katy Smail. 
All profits from sales of the zine, which totalled over £1300, were donated to Scottish Women's Aid and The Black Curriculum.
Although I am no longer selling Cocoon myself, it is available at stockists in Edinburgh, Glasgow and London.